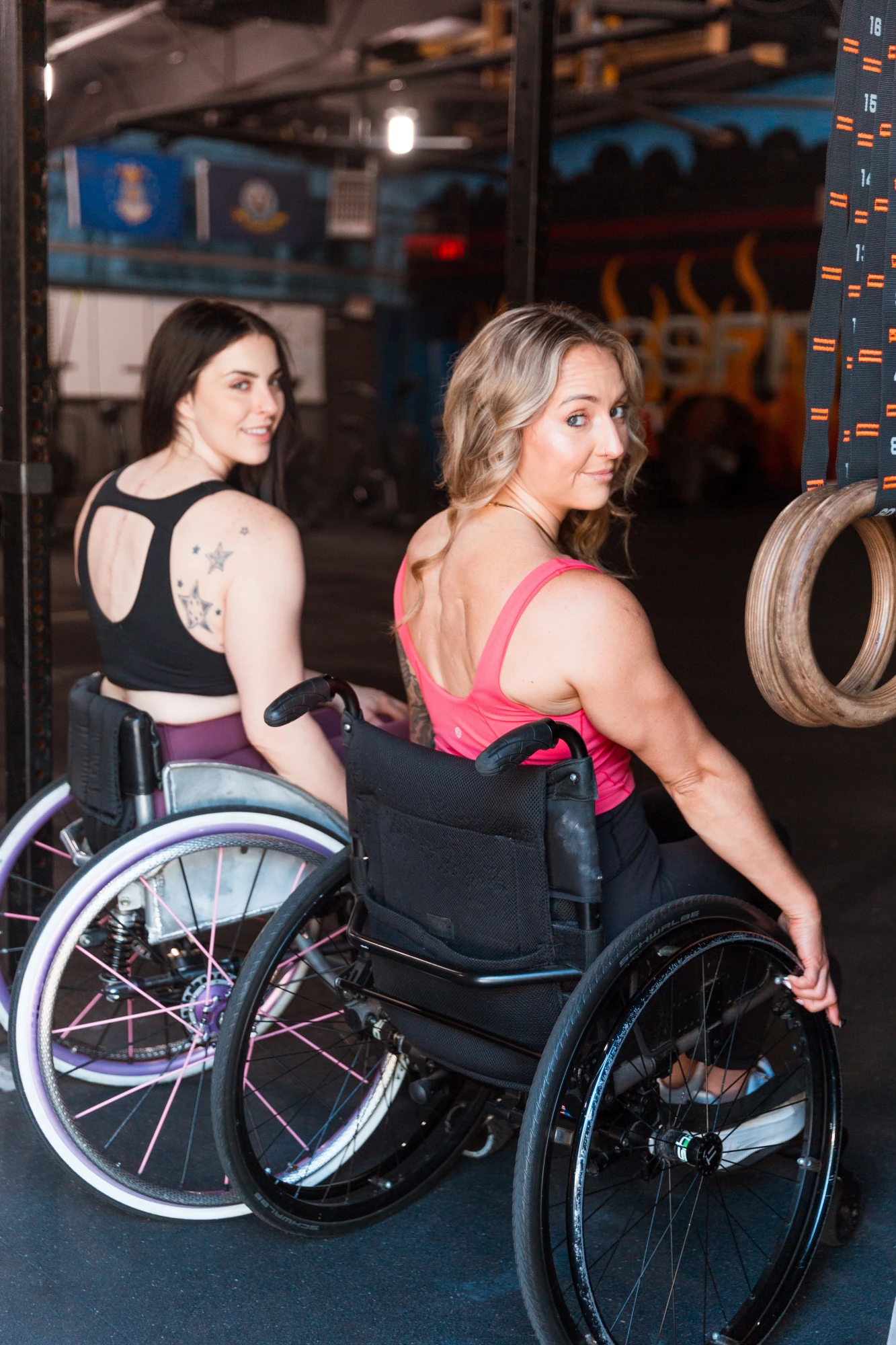 Sick of asking yourself, why can't I find an App For Seated Fitness?
Wheel With Me Adapt Fit is a community for Wheelchair Users to support one another while we navigate creating longevity of independence. We strive for collaboration over competition.

No longer will you need to worry about needing to adapt to able-bodied workouts or being stuck with workouts aimed at only the elderly.
Wheel With Me Adapt Fit Is Truly Built For You!

We offer a collection of adaptive workouts to improve fitness, improve independence, and improve your confidence!
Functional Mobility

Resistant Band Workouts

Floor/Bed Workouts

Cardio

Strength Training

10 Mins or Less!

Monthly Challenges

& So Much More!